Hamtun Lodge 7083
Lodge Profile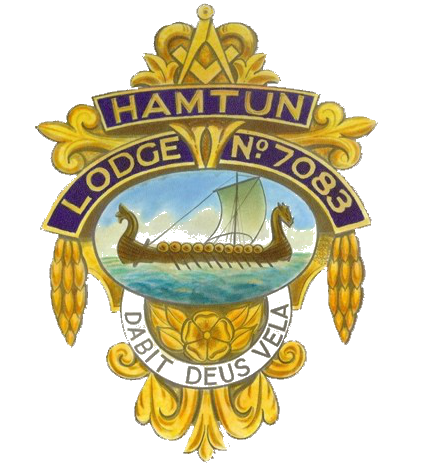 Hamtun Lodge, 7083, in the Province of Hampshire & Isle of Wight, is a small, friendly and enthusiastic lodge which meets on the 3rd Friday of September through to April, at the Woolston Masonic Centre, Southampton, usually at 6.30pm. Originally formed by seafarers after WWII, we welcome men from all walks of life who would like to become better men through the fraternal support and encouragement that Freemasonry is founded upon and who would like to make a positive contribution to our lodge and help to foster our aims and objectives, particularly within the context of charity. We have supported a number of local, national and masonic charities over the years and were awarded the Festival Gavel for the 2016 Masonic Festival. We have recently received our Gold award for the 2027 Masonic Festival. We have a proud history of excellent ritualist and would encourage new members to share in our ceremonies, where we regularly split up the work into parts to encourage our members to make a daily advancement and to enhance the enjoyment of the experience for our candidates. The average age of our members is 61 years and we have members ranging from 33 years to 83 years.
We follow the 'emulation' workings with a few local modifications, and put an emphasis on good and effective ritual, but within the more modern and forward looking outlook that has been championed by our Province. Our seven regular meetings are preceded by a rehearsal, usually on the first Thursday of the month and all our members are encouraged to attend these. Whilst we are keen to embrace the traditions that have been established within the lodge over the past 72 years, we are also keen to look to the future with a modern eye, sharing ritual and arranging start times to suit younger men with busy work and family lives.
We regularly host various social activities, including white-table events for families, nights out to restaurants, race nights and quiz nights.
Becoming a Freemason requires no formal qualifications in respect of religion, education, ethnicity or financial status.
The essential qualifications however are;
A) You will be the full age of 18 years
B) A sincere wish to be part of a welcoming and fraternal society that embraces the need to support charitable concerns including those in the local community.
C) To believe in or acknowledge the existence of a supreme being without prescription.